rgrosser/family
---

richard ian grosser
Richard Ian Grosser, born on 2nd January, 1953, in Adelaide, Australia to Gwenda Jean and Maxwell Leslie Grosser.

Raised in Albert Park, Adelaide, South Australia at Woodville Public School and in Balgowlah, New South Wales at Balgowlah Boys' High School. Faculty of Architecture, University of Sydney. Colleague New Zealand Institute of Architects.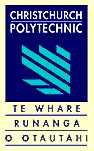 Currently, CADRE Systems Architect, Christchurch Polytechnic, Christchurch, New Zealand.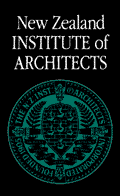 Loving Partner to Huia and Father to Emilia and Sai.
Introduced many computer-aided design & drafting software and hardware solutions to many eastcoast Australian architectural practices in the 80's; now tutoring Architectural Technology to undergraduate students in the NDArchTech (NZ) at Christchurch Polytechnic.
---
Richard Ian Grosser
r.grosser@mactropolis.co.nz

Huia Patuwai
hmp30@student.canterbury.ac.nz
---
Emilia Grosser
r.grosser@mactropolis.co.nz
---
Sai Grosser
r.grosser@mactropolis.co.nz

(Updated 24/10/98)